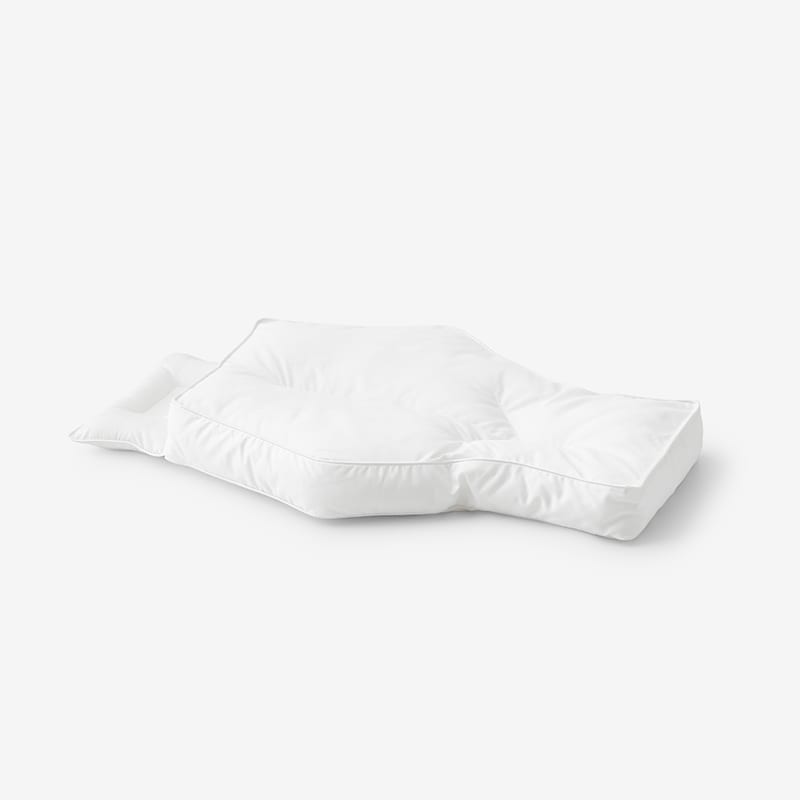 Shoulder Back Sleeper Posture Pillow
Assembled in The USA
Shoulder Back Sleeper Posture Pillow
Product Overview
Designed for back sleepers, the Shoulder Posture Pillow naturally draws shoulders back to counter hunching back and slouching shoulders. It effectively expands the chest and increases oxygen flow while also helping to reduce pressure points on the back by adding extra cushioning. Another plus, this pillow does not clump or lose shape. Designed and assembled in the USA. Machine washable.
Product Details
Shoulder posture pillow for a better night's sleep
80% Cotton, 20% Polyester for comfort and durability
21 x 13 x 3
A pillow that doesn't clump or lose shape
Designed for back sleepers
Soft, machine washable and hypoallergenic
Removable cover machine wash/dry
Designed and assembled in the USA
Care Instructions
Machine wash cold.
Tumble dry low.
Do not bleach.
Front load washer and dryer are recommended.