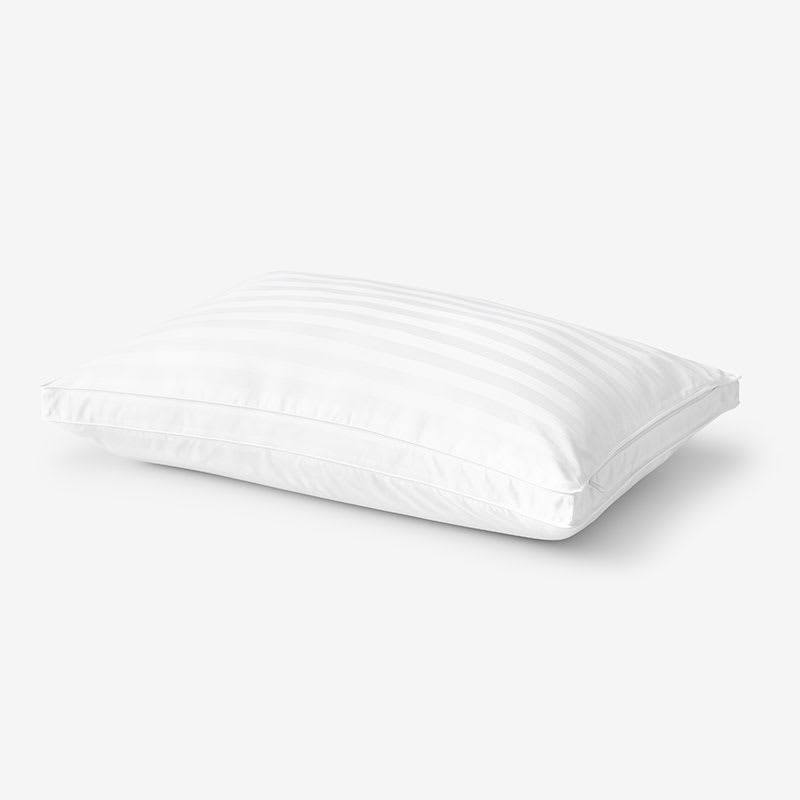 Dual Memory Foam and Gel Fiber Pillow
Dual Memory Foam and Gel Fiber Pillow
Product Overview
Take your sleep to the next level of luxury with our memory foam and gel fiber pillow. Our reversible 2-in-1 pillow is twice as nice, offering two uniquely different sides for the ultimate in customized pillow comfort.
One side of the pillow features a 3.25 in. ventilated memory foam insert that molds to your head and neck, relieving pressure points and providing ergonomic support for a better night's rest every night of the week. The other side of the pillow is a revolutionary blend of synthetic fibers and gel fibers that provide cloud-like comfort and support.
Whichever side you choose, our dual pillow is the sleep solution you've been looking for. See what a difference the right pillow can make in the quality of your sleep. Also features a removable zippered cover in a silky smooth, 300-thread count cotton.
Product Details
Dual-sided memory foam and gel pillow
Memory foam and gel fiber pillow offers customizable support with a reversible 2-in-1 design
Ventilated memory foam side molds to your head and neck helping to relieve pressure points and provide ergonomic support throughout the night
The synthetic gel fiber fill side provides cloudlike comfort and support
Dual pillow features gusseted construction and removable 300-thread count cotton shell
Machine washable cover
Imported
Size Information
24.5 in. x 18.5 in. x 1.5 in.
Care Instructions
Do not machine wash
Do not dry clean
Spot clean only