While you may think of the fluffy comforter as a wintertime necessity, this bedding layer is a perfect year-round essential. Heavy, ultra-warm comforters top winter beds to create a cozy retreat, while lightweight comforters offer the ideal coverage for summer, shoulder seasons, and year-round in warmer climates. The best time of year to use a comforter is any time of year—in hot or cold weather. Simply follow these tips to choose the comforter warmth level to suit your preferences and the season.
Find the Warmest Comforter for Winter
Trying to choose the best comforter for winter sleep? Look for our medium and extra-warm fill options—or top the bed with an ultra-warm rated comforter for those truly chilly nights. These cozy comforters are packed with RDS-certified down or lofty, synthetic down alternative fill. They're excellent for layering with other winter bedding, especially if you're a cold sleeper. Though these comforters don't weigh much, they provide breathable insulation so you get cozy winter comfort without feeling weighed down. Layer a comforter with your favorite blanket or throw for even more warmth, or opt for a dual-weight comforter for double the comfort if your partner prefers a different sleep temperature.
What's the Best Lightweight Comforter for Summer?
Here's some great news: if you love the lofty feel of a comforter, you don't have to give it up just because the mercury is rising. Start with our super light or light fill options when choosing a summer-weight comforter. Pick a comforter with a crisp, cool shell fabric for an insulating—but lightweight and breathable—bedding layer that won't overwhelm on warm nights.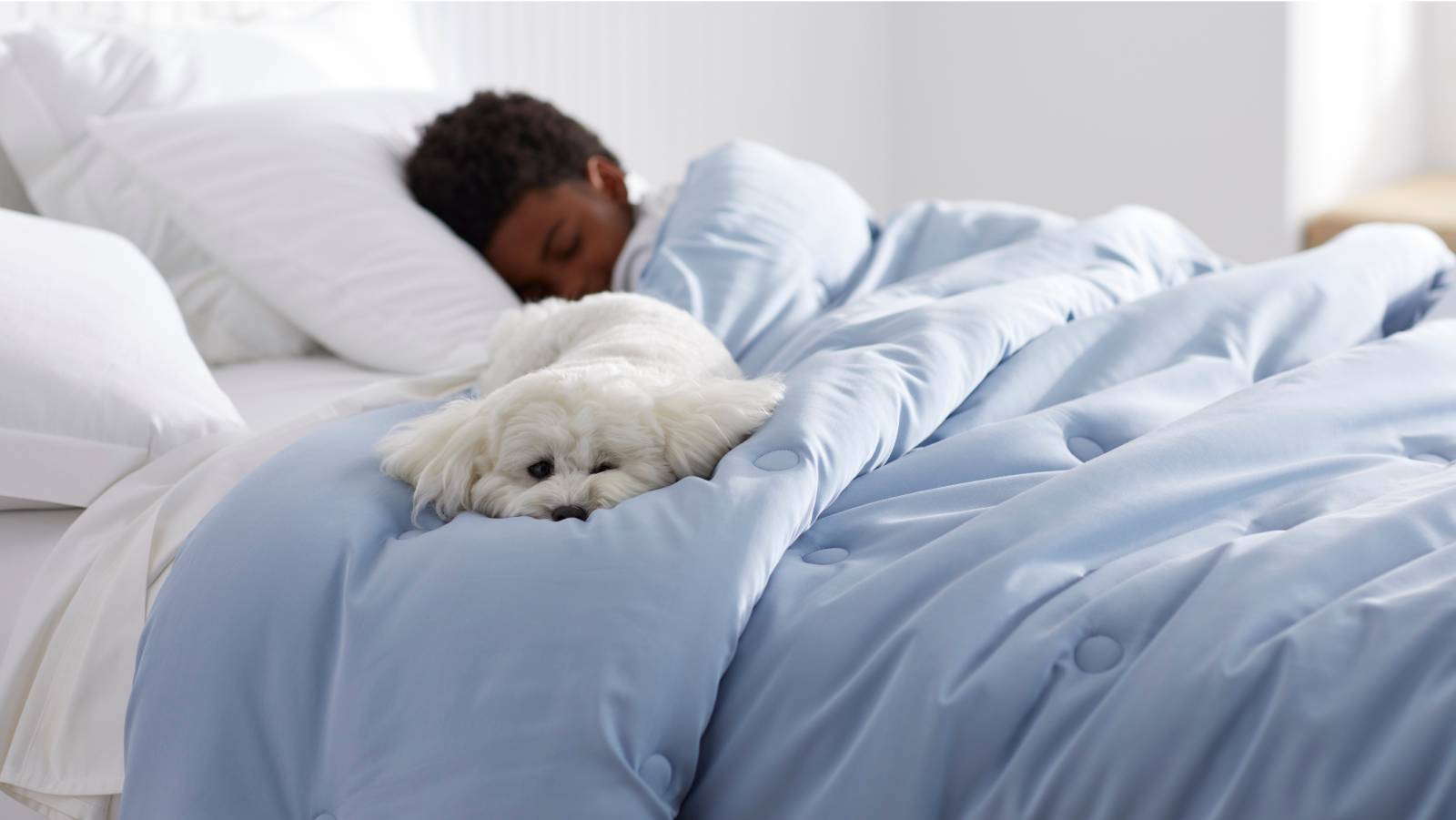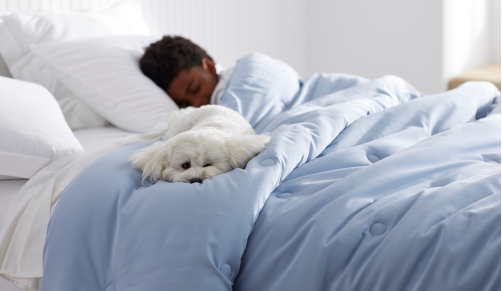 For the Best Comfort Year-Round, Add Layers
Your comforter isn't the only bedding to consider: add layers including sheets, a blanket, quilt, or coverlet, and an extra throw blanket. Add more, if you're often chilly at night, or keep extra blankets folded at the foot of the bed for a middle-of-the-night warm-up. Shoulder seasons—spring and fall—are prime time for layers. When paired with a lighter-weight comforter, layers add adjustable warmth to the bed, which turns your bedding investment into an anytime solution.
Update Your Comforter With a Duvet Cover
When seasons change, update your duvet cover to suit. Snuggle under a comforter encased in a fuzzy flannel duvet cover for extra warmth on cold winter nights. When summer comes around again, a breathable cotton or cotton blend duvet cover on your comforter helps keep you cool. TENCEL™ Lyocell, rayon made from bamboo, or linen blends are customer-favorite, breathable, moisture-wicking options. A colorful sateen duvet cover is wonderful for comfort through shoulder season—the heavier weave keeps you comfortable when it's still a little cool at night.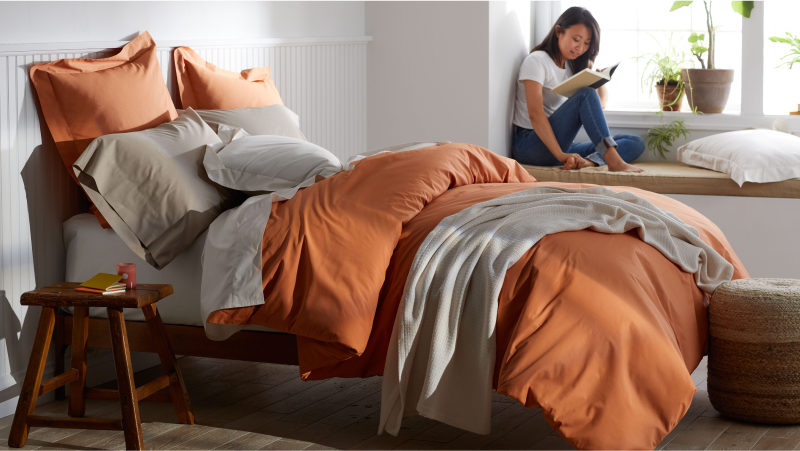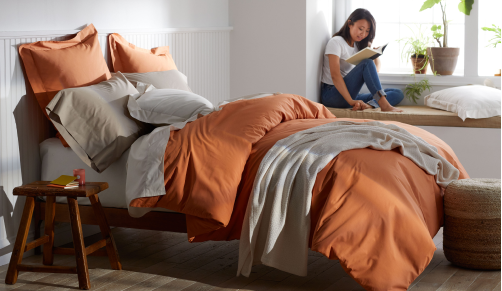 We love comforters any time of year. Curling up underneath a lofty down or down alternative comforter is a relaxing way to end the day, and layering a comforter with your favorite bedding pieces ensures a perfectly cozy night's sleep no matter the temperature outside. Explore our Tips & Ideas page for more bedding, decor, and sleep tips and tricks.