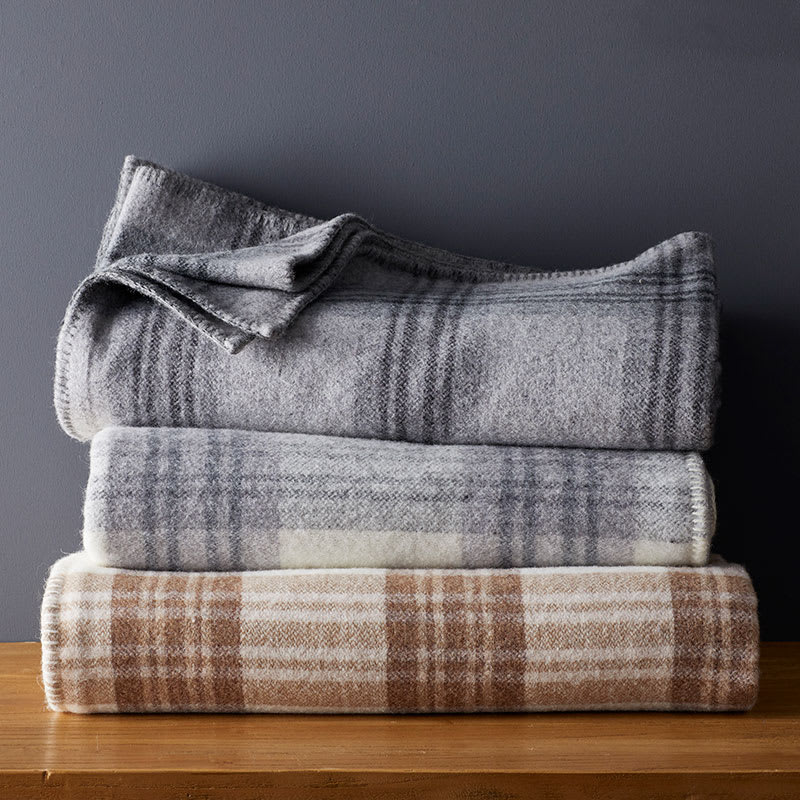 Ledge Plaid Merino Wool Throw
Ledge Plaid Merino Wool Throw
Product Overview
With its soft, cozy hand and timeless good looks, this naturally warm plaid wool throw is a classic layer you'll enjoy for many years to come. Woven in Ireland of pure merino wool, it's all-natural and feels soft against your skin.
Product Details
Soft, breathable, and all-natural throw
Woven of pure merino wool
Finished with contrast whipstitching
Can have a monogram
Also available as a blanket
Made in Ireland
Product Glossary
Merino Wool - Finely spun fiber from the Merino sheep, Merino wool sets the gold standard for woolen fabrics. It is the softest, warmest, most breathable and durable of all types of wools.