A duvet cover is a practical and decorative bedding piece that slips over a comforter or insert like a pillowcase. This popular top bedding layer is surprisingly low maintenance and easy to clean—and, once you learn how to master it, offers a wealth of options for style and comfort. Explore our guide on how to use a duvet cover and learn how to make the most of this beloved bedding option.
Choose a Versatile Material for Year-Round Duvet Cover Use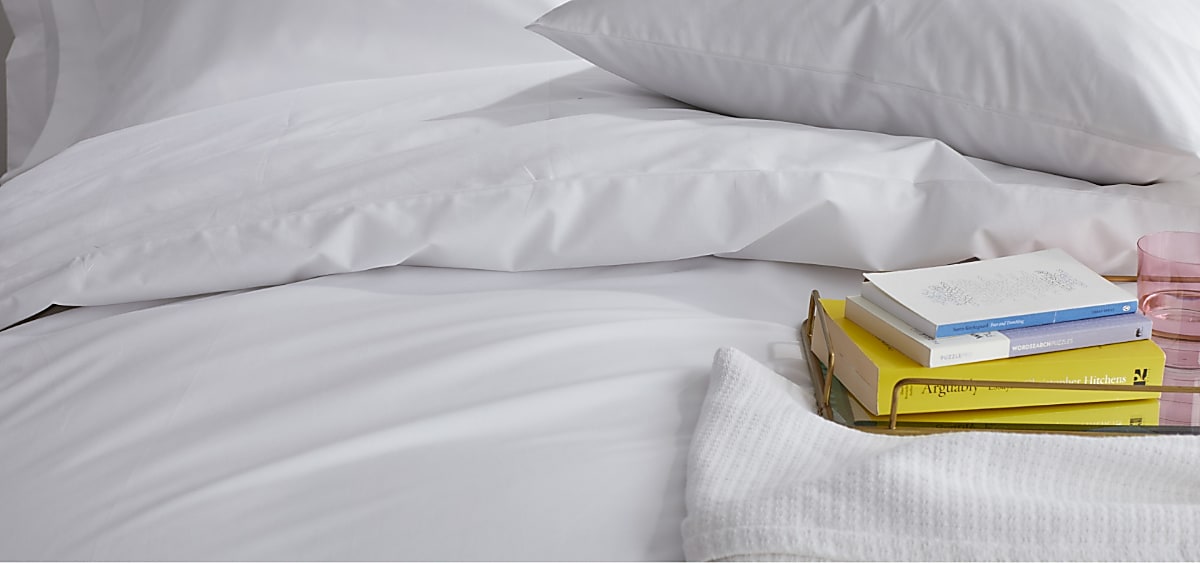 Make the most of a duvet cover by using it year-round. The first step to ensuring this bedding layer is appropriate for all-seasons comfort is to choose the right duvet cover material. Crisp cotton percale, silky sateen, and casual jersey knit are versatile, breathable options ideal for any temperature; warm sleepers will likely prefer the lighter weight of cool-to-the-touch percale, while those familiar with overnight chills may opt for a slightly heavier jersey knit or sateen duvet cover.
Swap Your Duvet Insert To Suit the Season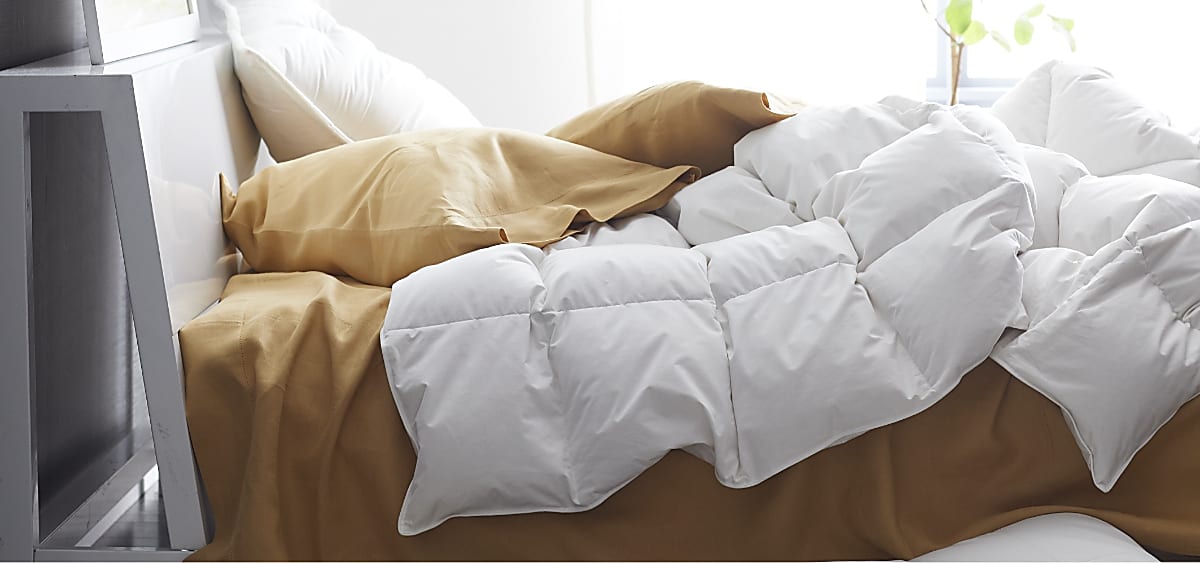 A duvet cover made in a versatile material can work throughout the year, especially when paired with the right insert. Consider these ideas for making a single duvet cover last through any season.
A lightweight duvet insert is an ideal option for summer comfort, but hot sleepers may prefer to skip the insert when temperatures rise and use the duvet cover alone instead.
A solid duvet cover paired with a printed comforter allows you to add a festive touch to your room without investing in extra bedding: Remove the cover and fold it as an accent at the foot of the bed when it's time to let seasonal style shine, then slip it back over for an all-seasons aesthetic once the holidays have passed.
If you live in an extra-cold environment or are prone to overnight chills, double-stuff your duvet cover for winter. Add two down or down alternative comforters to create an ultra-lofty look and indulgently warm bedding layer.
Master the Art of Putting on a Duvet Cover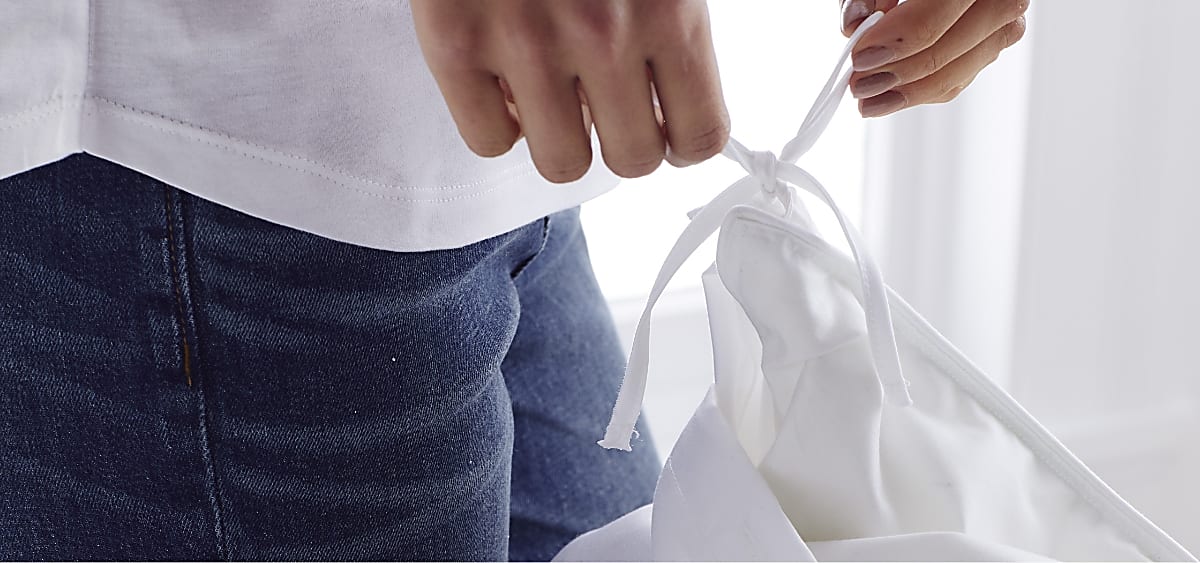 Don't let the potential challenges posed by putting on a duvet cover deter you from this ideal bedding option. If you want to make the most of this bedding piece, you will need to master the art of assembling a duvet cover and insert set. Whether you prefer to roll it like a burrito or put it on like a pillowcase, pick one approach to perfect—and practice until it's second nature. Then, when it's time to remove the duvet cover for easy cleaning or seasonal updates, the task is as simple as one-two-three.
Follow Proper Care To Make Your Duvet Cover Last
With proper care, a high-quality duvet cover can last for several years. Follow our practical duvet cover care tips to ensure the longevity of your bedding item:
Follow care instructions: The first step to proper bedding care is to follow the instructions included with your item.
Wash your duvet cover alone: Remove the comforter before laundering to avoid damaging either piece.
Measure detergent carefully: Too much solution can leave a residue on the fibers, causing premature wear and tear.
Launder at the right frequency: The ideal amount of time to go between washes of a duvet cover is two to four weeks, but if you skip the top sheet—or have kids or dogs that sleep with you—you may want to wash more frequently.
Dry on a low heat cycle: A gentle, low- or medium- heat cycle is the best option when it comes to caring for your quality cotton or linen bedding—higher temperatures can damage the fibers.
The benefits of a duvet cover are best enjoyed when you know how to make the most of this popular bedding piece. Choose one duvet cover and use it year-round for maximum optimization, or stock the closet with several duvet covers so you can switch up your style as often as you'd like. For more bedding tips and ideas, explore our Inspiration Guide.