We know that making your bed look great is important—but comfort is crucial for a good night's sleep. While high-quality sheets and bedding provide a stylish finish, we're here to talk about support: your mattress, sleep pillows, and specialty positioning pillows. Read on to learn to improve your sleep with supportive bed essentials.
1
Choose the right Mattress Topper
Your mattress may not be doing enough to cushion and support you while you sleep. If it is too soft or too firm, you can improve comfort with a mattress pad, topper, or feather bed. These items are similar, but they are not interchangeable. Refer to this quick mattress topper buying guide for tips on how to choose the right one for you.
Types of Mattress Toppers
When people say "mattress topper," they may be referring to one of three main products:
A mattress topper is cushioned and goes beneath your fitted sheet. Choose from memory foam, gel, or hybrid varieties.
A mattress pad is thinner and is often used to protect your mattress, rather than provide support. Mattress pads can be waterproof, gel-infused, lightly quilted, or made from wool.
A featherbed is a down- and feather-filled shell that creates an ultrasoft sleeping surface for incredible comfort. It is placed between the mattress and fitted sheet.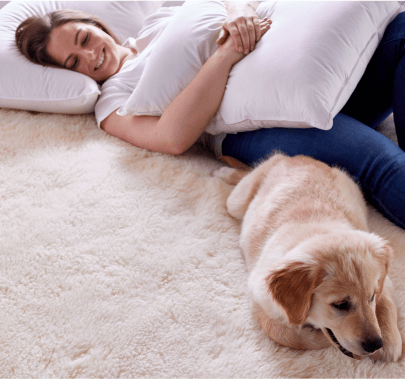 Favorite Mattress Topper Comfort Features
Some mattress toppers offer cooling or insulating features, so consider your typical sleep temperature. Hot sleepers may prefer a gel mattress pad that pulls the heat away for a refreshing sleep. If you sleep cool, a featherbed or insulating mattress topper may be just right.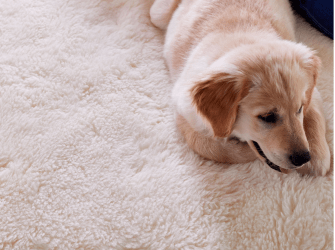 For sleepers who want a little cushion—and extra insulation—wool mattress pads offer the best of both worlds. The wool keeps you warmer in winter and cooler in summer, and wicks away moisture to prevent sweating year-round.
For extra warmth, choose a heated mattress pad. You can adjust the temperature so you can get the ultra-cozy bed you crave—and dual controls let your partner adjust to suit their preferences.
2
Pillows Provide Support
Bed pillows are important and offer options for pillow firmness and fill, but don't forget specialty pillows that keep your head, neck, shoulders, and spine aligned. Choose bed and specialty pillows based on your preferred sleeping position:
Side sleepers often prefer pillows between medium and firm. A knee or leg pillow helps align the spine for better comfort.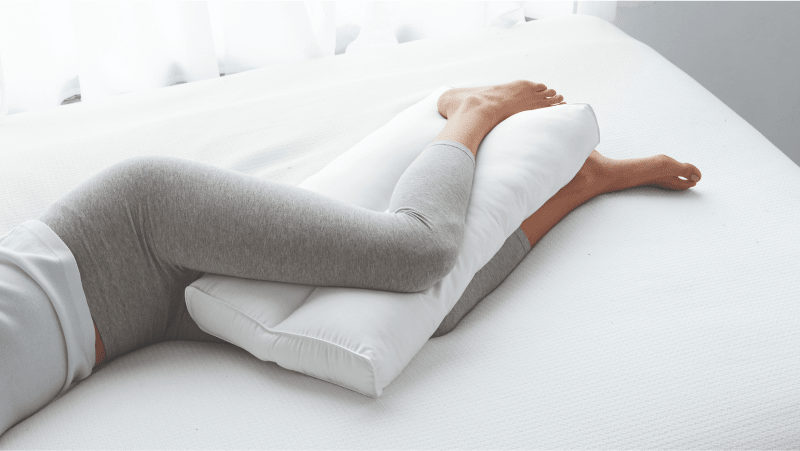 Back sleepers rest best with a medium-firm pillow. Tucking a pillow beneath the knees can help reduce lumbar pressure, and a specialty shoulder pillow improves sleep posture.
Stomach sleepers should choose thinner, softer pillows to prevent neck strain. Use a thin pillow placed between your lower abdomen and thigh area to support your hips and align your spine.
Combination sleepers who change positions throughout the night may prefer a lofty yet soft pillow that adapts as they adjust.
3
Body Pillows Improve Positioning
In addition to specialty pillows that keep your shoulders, neck, and head comfortable, we carry body pillows for better spine, hip, and knee alignment. Choose from down alternative or down- and feather-filled full-length body pillows, or even multi-position pillows that bend and shape for customized support. The better your sleep posture, the better your rest.
4
Don't Skimp on Sheet Quality
While you're thinking about your mattress toppers and other comfort aids, don't forget sheets. High-quality sheets can improve comfort because they're made from breathable, moisture-wicking natural materials. Lower quality sheets made from cheap synthetic materials can actually trap moisture, leaving you sweaty. They are also known to pill and shed, which can be irritating.
When you're considering which sheets are best, don't forget to adjust for size: adding a mattress topper can add height to your mattress which can contribute to sheets slipping or popping off. Our sheets are already generously sized, and we offer a variety of extra-deep pocket sheets to accommodate the highest mattresses. Choose sheets deep enough to fit your mattress, plus any pad or topper you add.
5
Other Tricks to Improve Mattress Comfort
Over time, mattresses break down and are less supportive, so some mattress manufacturers suggest you rotate—and in non-pillowtop styles, flip—your mattress every six months or so. This solution may not work for all mattresses, so check the recommendations from the manufacturer.
If your memory foam mattress isn't firm enough, check the support beneath the mattress. Always use the type of foundation recommended by the manufacturer. A piece of plywood beneath the mattress can help better distribute weight, which can make a too-soft mattress more comfortable.
Dropping your thermostat by a couple of degrees can also help firm up a too-soft memory foam mattress—and, a lower temperature in the bedroom can also help you sleep better.
Making a more comfortable bed comes down to the bedding basics you choose, and which extras you want to add for even more support. While comfort is a personal matter, we have pieces to support you no matter your preference. Explore our other bedding tips and tricks in our Inspiration Guide.