Whether you're registering for your wedding, preparing for holiday guests, or sending a kid to college, you'll likely find yourself asking, "How many towels do I need?" The answer is frequently debated, with preferences ranging from a minimalist two towels per person to a set per day. When it comes to the right number of bath towels, our recommendation falls somewhere in the middle.
The Ideal Number of Towels per Person
Our rule of three for stocking up on sheets also applies to towels. Keep three sets of towels for each individual who lives in your household—one in the wash, one in the closet, and one in use. This ensures there is always a towel in reserve for when you might need it. Plus, it means you're only storing one set of towels per person at a time, freeing up storage space for other home linens and household essentials.
What Is a Towel Set—and Do I Need Anything Else?
A towel set typically includes a bath towel, hand towel, and washcloth, but whether you supplement this common combination depends on your personal preferences.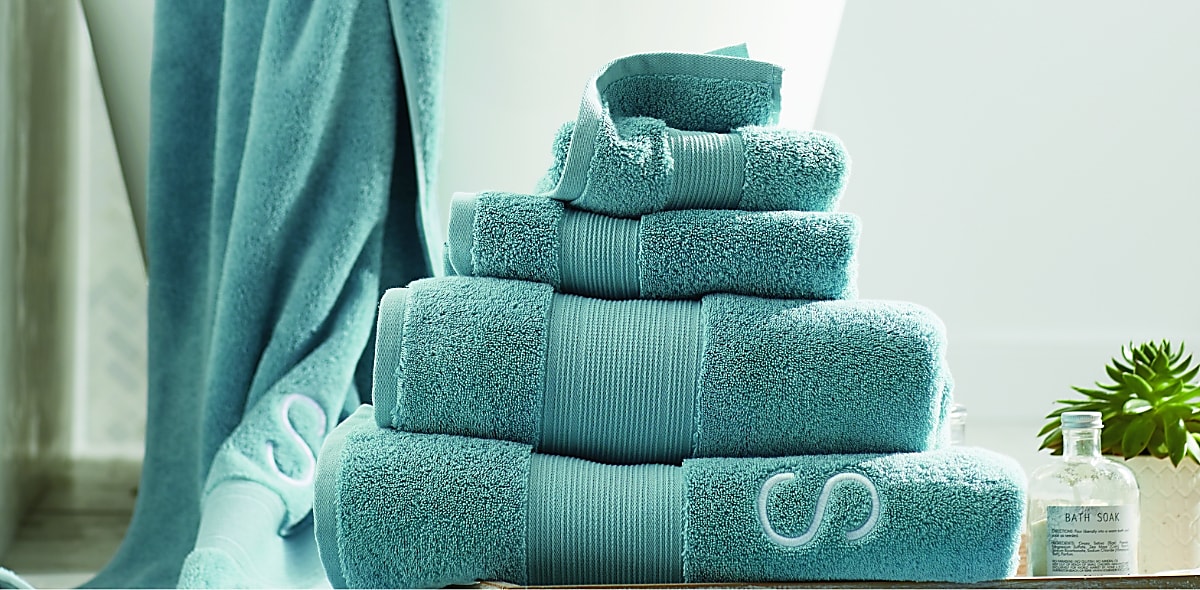 Do you use an oversized bath sheet for your body and a bath towel for your hair? You'll need three bath sheets to complete a traditional towel wardrobe.
If you like a loofah in lieu of a washcloth, forego the full set and purchase just towels instead.
Because we recommend laundering washcloths and hand towels more frequently than you wash bath towels, you may need more of these linens. Supplement your towel set with enough washcloths for every day of the week—fewer if you do laundry frequently— and one or two extra hand towels.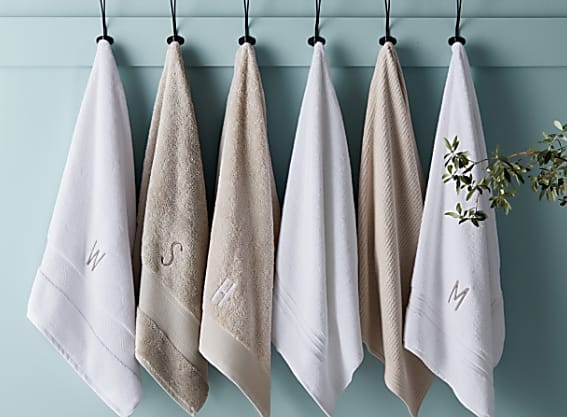 How Many Towels Should I Have for the Guest Bath?
Guest bath or no, you'll want extra towels on hand for planned and unexpected visitors alike. Consider how many guests your home can accommodate, as well as how frequently you host. We recommend two bath towels for each guest, plus enough washcloths for several days and a handful of coordinating hand towels.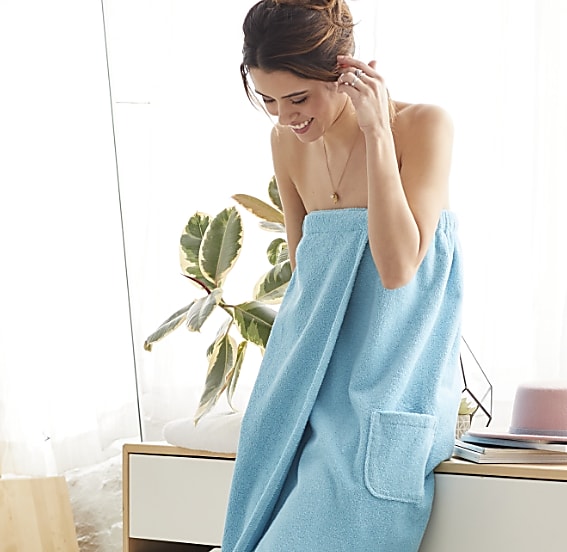 How Many Towels Do I Need for College?
Space is at a premium in small dorm rooms, so be strategic in the number of towels you get for a college student. Two sets of towels is a general guideline—but only send pieces they'll use. Skip the washcloths and hand towels if your student only uses bath sheets, or send extra towels if they need two to dry off every day. Choose bath linens from a range of bright solid shades and exclusive designs to coordinate with the dorm room look they want.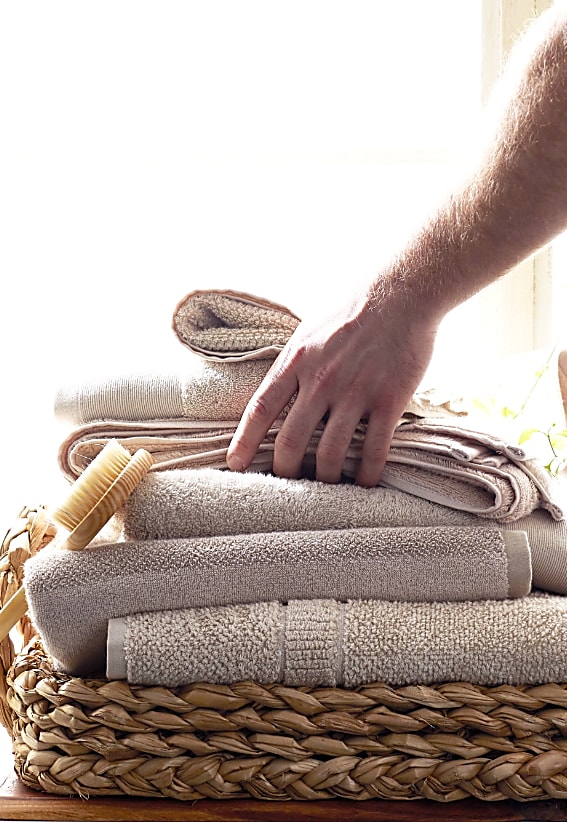 Should I Bring a Towel When Traveling?
Sending a kid off to summer camp, taking a business trip, or heading out on vacation? Leave the bath towels at home, and instead bring one or two quick-drying, easy-to-pack beach or flat weave towels—they roll up to conserve space, are incredibly absorbent, and dry in a snap so they're ready to use again in no time.
Whether you're stocking up for your household, guest bath, or a college dorm, having the right number of towels ensures you—and your guests—are comfortable during daily routines. For more bath and bedding tips and ideas, explore our Inspiration Guide.