If you want to recreate a five-star sleep experience at home, look at how your favorite hotels make their beds so comfortable. Every layer counts—from the best bedding materials to low-maintenance pieces, explore our tips for creating the hotel-quality comfort you crave.
1) Choose Cotton Percale for Five-Star Comfort
One of the most frequent inquiries about on-the-go sleep is what bedding hotels use. Search no further: crisp, cool cotton percale is commonly considered the preferred material for bed sheets and duvet covers in hotels. The classic cotton weave is lightweight, breathable, and versatile enough to offer all-seasons comfort for warm and cold sleepers alike. Percale retains its crisp hand but gets softer each time it's washed, and its matte finish adds a sophisticated touch to any bedding aesthetic.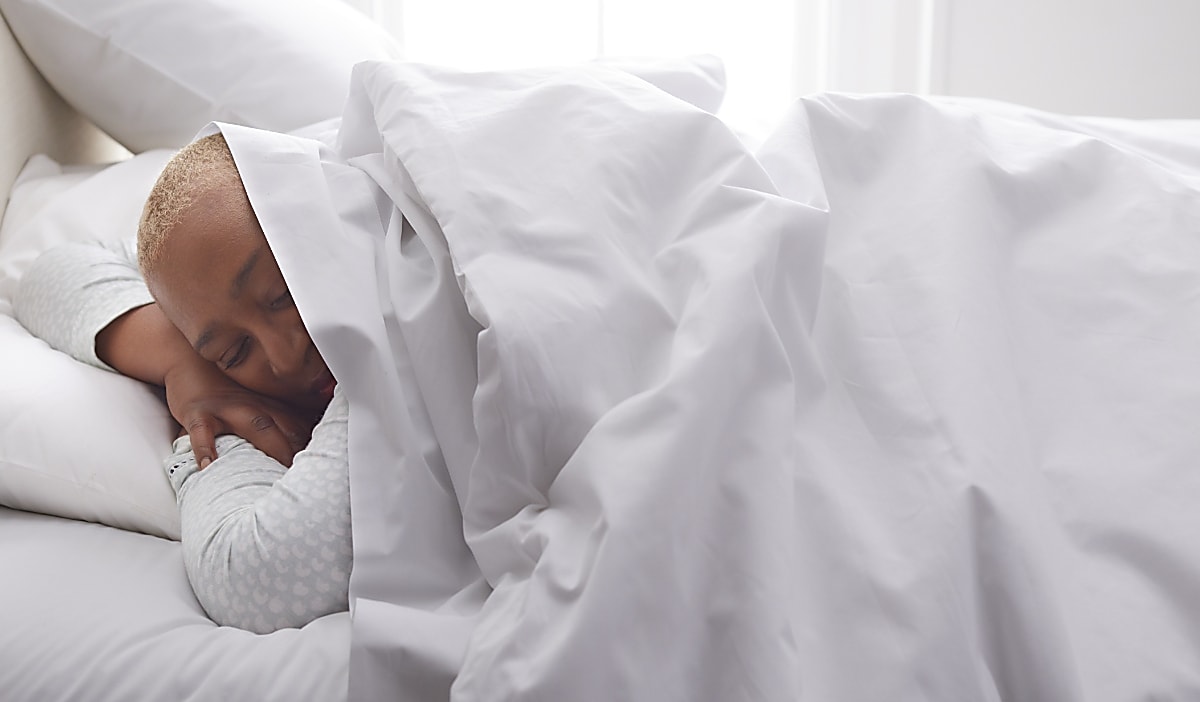 2) Add Inviting, Indulgent Hotel-Style Bedding Layers
The secret to how to make a bed like a hotel lies in layers upon layers of high-quality linens that make it easy for guests to customize their comfort, whether they sleep cold or prefer to skip bulky bedding. To bring that same sensation to your bed, top your sheet set with at least one extra layer in addition to a duvet cover and insert—think a quilted coverlet, an oversized cotton throw, or a cozy wool blanket for winter warmth. If you are using more than one blanket, add the lightest layer beneath the duvet cover and the warmest on top to make it easy to adjust to suit personal preferences and the season.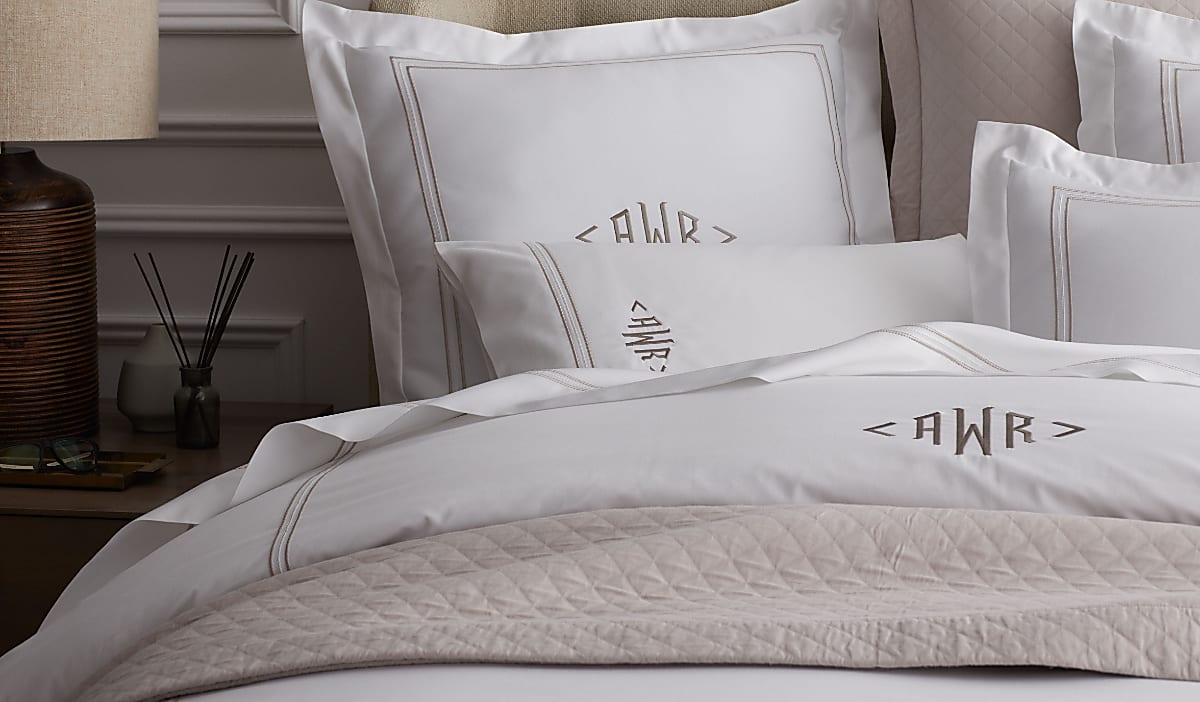 3) Don't Skip the Duvet Cover
For practicality's sake, many hotels use two flat sheets on either side of a comforter. But for a clean, cohesive look—and to minimize maintenance—we recommend a duvet cover around your insert instead. This classic combination will help you achieve the same hotel-quality comfort and aesthetic at home, without the extra work. Pair a lofty down or down alternative insert in a middle weight with a white duvet cover for all-seasons comfort and the epitome of five-star hotel style.
4) Consider a Mattress Topper for Cloud-Like Comfort
Even the comfiest mattresses don't often offer the same, sinking-into-a-cloud feeling you'll find when you sit or lie on a hotel bed. To achieve a super-sumptuous sleeping surface, opt for a lofty, indulgent featherbed filled with high-quality down and feathers or hypoallergenic down alternative. These extra-thick mattress toppers go between your fitted sheet and the mattress, providing the perfect balance of softness and support.
5) Choose Fluffy Pillows
A mountain of lofty, indulgent pillows is the finishing touch for any hotel-inspired bed. Choose bed pillows in the same size but a variety of firmness levels—soft, medium, or extra firm—to create a cohesive look with comfort you can customize to suit your sleeping preferences. A single decorative pillow in a bold color or subtle hue adds a pop of contrast and hotel-inspired dimension to your bedding pillowscape.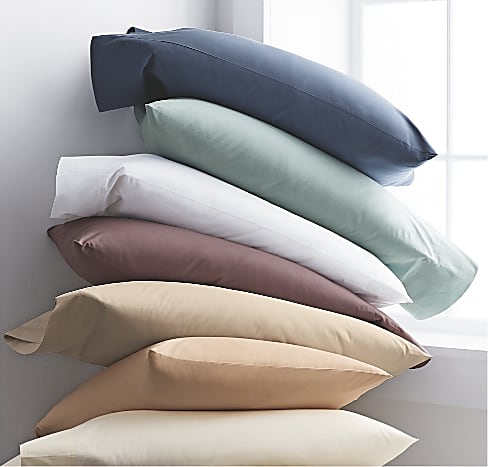 6) Think Beyond Bedding
Bedding sets the foundation for hotel-inspired comfort, but other details come into play when it's time for restful sleep. Follow these tips to recreate the hotel experience in your own home.
Create an Environment Conducive to Sleep: A suitable sleeping environment is made up of more than just a bed. Set your thermostat to an appropriate temperature, and consider adding blackout curtains, a noise machine, and masks or other sleep accessories that contribute to effective overnight rest.
Design a Dreamy Bedtime Routine: A good night's sleep begins with the right bedtime routine. Set aside space for meditation and breathing exercises, unwind with a long soak in the tub before wrapping up in a thick bath towel, or catch up on your reading list beneath your cozy bedding—however you prefer to relax before bed, keep it consistent so your body and mind recognize when to prepare for rest.
Hotel-quality comfort comes down to a bed made with sumptuous layers of the finest linens you can find. Follow our tips to recreate the five-star sleep experience at home, and find other bedding advice and ideas in our Inspiration Guide.